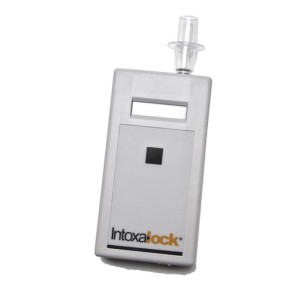 The Maine Legislature has passed LD 1260. The law is effective from 12/1/13 on and it modifies Maine's current Operating Under the Influence suspension scheme. The law increases the first offense OUI suspension period, but also allows for quicker license reinstatement if the driver gets an ignition interlock device installed. Such devices are connected to the car's ignition system and require the driver to give a breath sample before starting the car. The law is a  major change and it's important to understand what it does and how it works.
Longer OUI Suspension, Reduced With Ignition Interlock
Under Current Maine OUI Laws the suspension for a first offense is 90 days but there is no reduced suspension with an ignition interlock device. The new law will change all that:
Changes to Maine OUI Law
OUI Suspensions Increase

: The first offense operating under the influence suspension is increased from 90 days to 150 days.
Early Reinstatement with Interlock: First time offenders can get their license reinstated after 30 days of suspension if they get an ignition interlock device installed for the remaining suspension period.
Fees Increase: The standard $50 license reinstatement remains, but the fee is increased to $100 for those who restore from suspension early with an ignition interlock device.

Discounts for Low Income

: The driver must pay for the ignition interlock installation, but installers must give at least a %50 discount on installation to drivers who prove an income at or below 150% of the federal poverty level.

Penalties for Violation

: A violation of the interlock condition is a traffic infraction, not a crime. A violation will trigger a one year suspension for people with one OUI, two years for two OUIs, four years for three, and six years for four or more. These suspension cannot be lifted early.
These changes increase the first offense OUI suspension substantially, but they do allow for much faster license restoration. An earlier version of the bill would have allowed for immediate restoration with the interlock device installed; that version did not survive the amendment process.
More About the Ignition Interlock Device
The ignition interlock device is made by Intoxalock. Before the car will start, the interlock device requires a breath sample proving that no alcohol is in the driver's system. While the car is in running, the machine will require occasional random samples to prove that no alcohol has been consumed since starting the car. Here's a horrible video from Intoxalock explaining the device:

Obviously, the device costs money. As stated above, the new law will require a 50% reduction in the installation fee for lower income drivers. The other fees will presumably remain the same for all drivers. Here's a breakdown of the costs:
Costs of Ignition interlock Device
Installation Fee

: $120-$200 or more depending on the vehicle

Set Up Fee

: $25

Security Deposit

: $65 (waived if driver sets up automatic payment)

Monthly Rental Fee

: $65
More Details about LD 1260
The bill makes these changes by modifying two Maine laws. Use the links below to review those statutes and to read the language that will go into effect 12/1/13:
Ignition Interlock Device Now Shortens a 1st Maine OUI Suspension
by
Luke Rioux