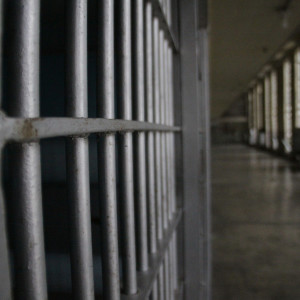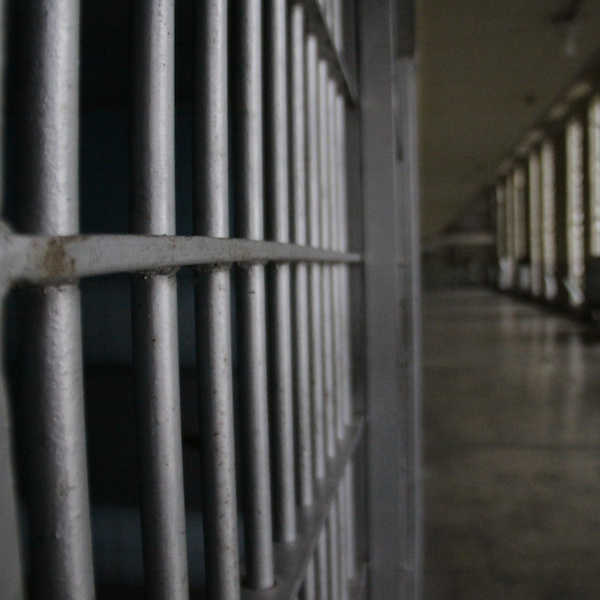 Maine criminal law classifies offenses into class A, B and C felonies and class D and E misdemeanors. The maximum sentence is determined by the class of crime. Our state has relatively few mandatory minimum penalties and there are no rigid sentencing guidelines to dictate the range of sentences. Judges in Maine have a lot of discretion to set the appropriate sentence and that means it's possible to get a good sentence even if there are no good defenses. This article will discuss the sentencing system in general. Articles on specific crimes are linked throughout and those cover sentencing issues particular to that crime.
You can use these links to jump to a section of the article:
Sentencing depends on the facts specific to each case. Don't hesitate to contact me to discuss your case in detail for free.
Criminal Sentencing Goals
Maine Court's impose sentences in an attempt to achieve some goals. There's a lot of debate as to which goals should be prioritised and how best to promote those ends. Still, here's the idea:
Deterrence

. To impose sanctions that prevent the specific defendant and the general public from committing future crimes.

Incapacitation

. To restrain those offenders who may pose a danger to the public.

Rehabilitation

. To reduce the risk of future crimes by addressing the issues that lead to criminal behavior.

Restitution

. To repay victims for financial loss caused by crime.
To accomplish those goals, there are a limited number of sentencing alternatives. Sentences can generally consist of some or all of the following elements:
Misdemeanor Sentences Class D and E Crimes.
Class D and E crimes are misdemeanors which are crimes punishable by a incarceration of less than one year in jail. The maximum penalties are as follows:
Maximum Sentences for Maine Misdemeanor Crimes
Class E Crime: 6 months in jail | $1000 in fines | Probation rarely
Class D Crime: 364 days in jail | $2000 in fines | Probation sometimes
This article details all misdemeanors where probation is possible
There are only a limited number of misdemeanor charges where probation is allowed. Most notable among these are:
You can read this article for a discussion of all misdemeanors where probation is possible. Misdemeanor probation is normally for one year but can be up to two years in Domestic Violence cases.
Felony Sentences Class A, B and C Crimes
Maximum Sentences for Maine Felony Crimes
Class C Crime: 5 years in prison | 2 years of probation | $5000 in fines
Class B Crime: 10 years in prison | 3 years of probation | $20,000 in fines
Class A Crime: 30 years in prison | 4 years of probation | $50,000 in fines
Sentencing Class can be Increased for Weapons or Prior Convictions
Weapons:
17-A §1252 (4) provides that if the offense involves a dangerous weapon, like a gun, the class of crime is increased one class. So a class D misdemeanor can become a class C felony and so on. This does not apply to any offense such as aggravated assault where the use of a weapon is an element of the crime or where that criminal statute already provides that the classification is enhanced by a weapon.
Priors:
17-A §1252 (4-A) provides that a the class of crime be increased by one class if at the time of the offense, the defendant has 2 prior convictions for certain crimes:
Under 17-A §9-A, the prior conviction must be within 10 years of the date of the current crime except that, for Sexual Assault convictions under chapter 11, the priors can be from any time. Convictions for substantially similar conduct in other jurisdictions can also be used. The enhancement for prior convictions does not apply to any statute that, within it's own language, already provides for a sentencing class enhancement based on priors.
Theft Offenses:
It is worth noting that the statutes for theft in Chapter 15, forgery in 17-A §703, and negotiating a worthless instrument in 17-A §708 specifically provide for an enhancement to a class C felony if the defendant has any combination of 2 prior felony or misdemeanor convictions for committing or attempting the following crimes:
Theft
Forgery
Negotiating a worthless instrument (bad check)
Burglary of a Structure where theft was the intended crime 17-A §401
Burglary of a Motor Vehicle where theft was the intended crime 17-A §405
Robbery
Mandatory Minimums for Drugs and Guns
Maine has relatively few mandatory Minimum sentences. Some of the most serious ones apply to Gun Crimes, Drug Trafficking and Operating after Habitual Offender Revocation. Other mandatory minimums are found throughout the Statutes for Offenses like Operating Under the Influence and Drug Possession. If not discussed here, those sentences are covered in my articles on those offenses.
For a felony crime that involves the use of a Firearm against a person, the mandatory minimum prison terms are set by 17-A §1252(5), For Aggravated trafficking in drugs under 17-A §1105-A, Aggravated trafficking or furnishing of counterfeit drugs 17-A §1105-B and Aggravated furnishing of scheduled drugs 17-A §1105-C, there are mandatory minimums as set by the sentencing statute at 17-A §1252(5-A). For any of these convictions, the minimum prison sentence depends on the class of crime:
Maine's Mandatory Minimum Prison Sentences for Gun or Drug Felonies 17-A §1252(5-A)
Sentences Below the Minimum: the "Safety Valve"
There is a so called "Safety Valve" in the sentencing statute which allows a judge to go below the minimums if they find that:
Imposition of a minimum will result in substantial injustice to the defendant
A sentence below the minimum won't have an adverse effect on public safety; and
A lesser sentence will not appreciably impair the deterrent effect of the mandatory sentences and
The longer sentence would make the defendant ineligible for an intensive supervision program, or
The unique characteristics of the case demonstrate that the longer sentence would frustrate the general purposes of sentencing
If the court imposes a lesser sentence, the judge must state the reasons in writing and must still impose minimum sentences as follows:
Class A crime: 9 months | Class B crime: 6 months | Class C crime: 3 months
Mandatory Minimums, Habitual Motor Vehicle Offender
The other common mandatory minimum penalties involve Operating after Habitual Offender Revocation or so called H.O. charges. Click the link above for a comprehensive discussion of those charges. There is no "safety valve." Here is a run down of the Minimums as set in 29-A §2557-A:
First offense with no prior or OUI within 10 years: Class D misdemeanor, $500 fine 30 days jail
Second Offense for HO or defendant has 1 prior OUI within 10 years: Class C felony, $1000 fine and 6 months jail
Third offense for HO or with 2 prior OUIs within 10 years: Class C felony $1000 and 9 months jail
Fourth offense for HO or with 3 prior OUIs within 10 years: Class C felony $1000 fine and 2 years in prison
Aggravated Operating After Habitual Offender Revocation is defined by 29-A § 2558 and is where a person has a revoked license and drives while intoxicated, driving to endanger, eludes police, passess a roadblock, or exceeds the speedlimit by 30 miles per hour or more. Minimum penalties are as follows:
First offense with no prior or OUI within 10 years: Class D misdemeanor, $500 fine 6 months in jail
Second Offense for HO or defendant has 1 prior OUI within 10 years: Class C felony, $1000 fine and 1 year in prison
Third offense for HO within 10 years: Class C felony $2000 and 2 years in prison
Fourth offense for HO within 10 years: Class C felony $3000 fine and 5 years in prison.
Extended Probation for Some Felonies
For most cases, the maximum probation is as listed above: 2, 3, or 4 years. But 17-A §1202 does allow longer probation for some felony convictions
For a Sexual Assault listed in Chapter 11, or Sexual Exploitation of a Minor listed in Chapter 12, involving a victim under 12 years old the probation period can be up to:
18 years for Class A crimes
12 years for a Class B crime; and
6 years for a Class C crime
Probation can also be extended for some felonies against family or household members including the offenses under chapters 11 and 12 discussed above. Extend probation also apply to: any crime listed in Chapter 9 including assault, threatening or reckless conduct; an offense listed in Chapter 13 such as kidnaping or criminal restraint, endangering the welfare of a child 17-A §554, or incest 17-A §556. For these convictions, probation can be up to:
6 years for a class A crime
4 years for a class B crime
4 years for a class C crime
For "repeat sexual offenders" as defined by 17-A 1252 4-B the probation period is unlimited. To meet this definition, a defendant must be convicted of Gross Sexual Assault and have a prior conviction for that offense, for rape, or for murder or attempted murder involving sexual assault.
How Probation Works in Maine
Maine has no parole and instead uses split sentence probation. This is where a person is sentenced to a jail term, which is fully or partially suspended with a period of probation to follow release. The probation period is a time where the person is free but subject to conditions like no contact with the victim and no drinking. They check in with a probation officer who monitors their compliance.
So lets say that the sentence is 180 days with all but 80 days suspended and 1 year of probation. The person must first serve 80 days in jail since that portion of the sentence was unsuspended. They will then be released to serve 1 year of probation and if they complete that, they never return to jail. If they violate any probation conditions they can be sent back to jail to serve some or all of the 100 days remaining on the sentence.
Lifetime Federal Firearms Prohibition
Anyone convicted of any Felony or of some Domestic Violence misdemeanors (such as Assault) in Maine will be prohibited from possessing guns or ammunition for the rest of their life. A violator will be charged with a Federal crime. This is a big topic which is not covered fully here. For more, click to this article which details the law on Federal firearm prohibitions.
Guide to Criminal Sentencing for Maine Misdemeanor and Felony Charges
by
Luke Rioux