I am a Criminal Defense Lawyer representing people facing charges in Maine's State and Federal Courts. My office is in Portland, Maine. You can visit the contact page on this site to find me on the map, or to contact me by email or phone. While you're here:
Call 207-956-0403 or Click for more contact info
Criminal Defense is What I Do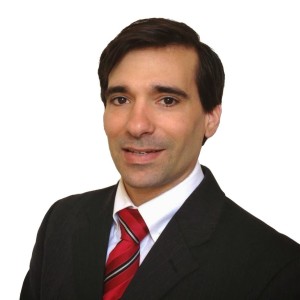 I defend clients facing all Misdemeanor and Felony criminal charges from Disorderly Conduct to Homicide. I practice at the Trial and Appellate Level in State and Federal Court throughout Cumberland, York and Androscoggin Counties. I have won not guilty verdicts at Jury trials throughout Southern Maine and have argued appeals before the State Supreme Court.
Even when I am not in court or at work, I am still thinking and writing about Criminal Law. I write a blog on this site and I also write the Harmless Error Blog now for the Portland Press Herald website home to my commentary on legal issues and lawyering. These sites are a constant work in progress and are updated frequently, often several times a week. If you do not find information on a particular issue, please contact me to discuss the case or to suggest a topic for future articles.
When I am not working, I am probably spending time with my wife and children, cycling or rock climbing, though rarely all at the same time.
Education and Experience.
I grew up in southern Maine and attended McGill university in Montreal, Canada graduating in 2002 With Distinction. I attended the University of Maine School of Law and Graduated Cum Laude in 2005 receiving a graduation award for distinguished work in Criminal Law. I have been Practicing Criminal Defense law since graduation, first with DeGrinney Law Offices and then for Fairfield & Associates. In October of 2014, I started a new law firm along with three other lawyers from Fairfield. We call it Rioux, Donahue, Chmelecki & Peltier or RDCP Lawyers.
Find the Office and More Information
You can click this link to view the Portland office location on Google+ Local. My Practice is focused on adult criminal cases, but my firm, Rioux, Donahue, Chmeleki & Peltier includes three other Lawyers who handle Family Law and Divorce, Juvenile Criminal Defense, Personal Injury, and other case types.
Please do not hesitate to call or email me to discuss a case. I never charge a fee for initial consultation. If you decide to hire me, I generally charge a flat fee, meaning you'll know exactly how much my services will cost when you hire me. We accept many payment types including all credit cards.
Wait a Second, Where Are the Scales of Justice?
If you arrived here after looking at other attorney sites, you might ask: "Where are the scales of justice? Why is there no constitution waiving in the breeze next to an American flag surrounded by eagles and words like "EXPERIENCED" and "EXCELLENCE" all in cursive and gold leaf?" The answer is, that stuff looks stupid and it's meaningless junk. It's the kind of thing lawyers put on thier websites when they want to look like they have something to say but don't care to invest the time or effort to say anything worth listening to.
I put this site together myself and I write every word here myself. I do that because I care a lot about this work and want the things I say and do to demonstrate that. I want people to find real information here that might help them decide what steps to take next. The internet has become kind of a wasteland for lawyer marketing and today, people need to be careful when shopping for a lawyer. I am trying really hard not to be part of that wasteland.